Enlarge your images, photos and pictures without losing quality!

Free Online AI Image Enlarger
HD Stock Images provide an AI(Artificial Intelligence) based image, photo and pictured enlarger for free without losing image quality. You can enlarge any type of image(JPEG enlarge, JPG Enlarge, PNG enlarge).

Enlarge Now

What We Do
Features & Benefits of AI Picture Enlarger
AI Picture Enlarger is the most advanced tool for enlarging all types of images without losing image quality.

Increase resolution up to 500%
You can increase your image size and resolution up to 500% without losing quality.

Enlarge all types of images
HD Stock Image enlarger support all type of images including JPG enlarge, JPEG enlarge, PNG enlarge.

Best & Free Photo Enlarger
HD Stock photo enlarger is best for all types of images and it is free of cost.

Powerful and timely upscale
Upscale your images within a second. No, wait time or queue. HD Stock upscale is an AI-based powerful enlarger.

Privacy protection
HD Stock Image Enlarger does not save images on the server so no privacy issue

No registration required
HD Stock Photo Enlarger does not require registration for Enhancing image quality.
Reviews of HD Stock Image Enlarger
Our valueable reviews from our valueable clients.

VINIT PATEL

March 21, 2022

Very impressive enlarger I really love it it's works so smoothly and fast after processing your image quality and retouching looks so amazing i give this 10 of 10 amazing qaultiy I really recommend this scaler for all users best best best app🔥🔥🔥🔥


I used the anime and it worked wonders, I love it. I did try the same image on two backgrounds, white and black, and it worked so much better with the black background than for the white.

Halah Alkadi

March 17, 2022

This is an exciting application. It permits you to take your photos to a higher level of quality and expression than you had envisioned . You have to try it to believe it. -- the most useful photo enhancer I have ever come across-- simple but powerful. I am so glad that I discovered this appliacation.. I would not say this if I did not believe it myself . Thanks very much.

Will Robinson

April 25, 2022

I have enlarged a first photo, and it came out just fine. Easy to use too. I recommend this website. Subsequent photo enlargements were excellent. Couldn't be easier to use.


Does what it says on the tin, I was skeptical when downloading as I felt certain it wouldn't do the thing I needed but was very surprised to find that it did, very happy thank you 😊

Nkully Jele

February 4, 2020

Enlarge photos 1000 x 1000 pixels, to 4000 x 4000 pixels, while maintaining all the clarity and sharpness of the original. Really great website. Thank you hd stock.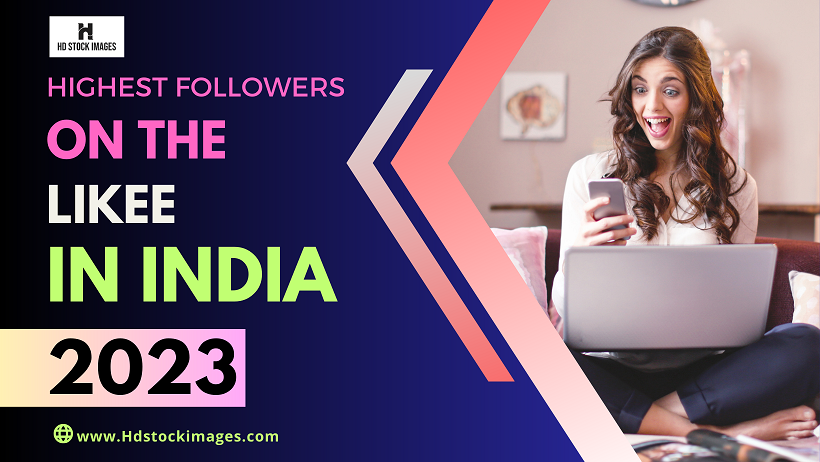 Highest Followers On The Likee In India 2023
Likee, the popular short-video-sharing app, has taken India by storm and has become a favorite among young social media users. With its fun and engaging content, Likee has captured the hearts of millions of Indians and has even given TikTok a run for its money. As of 2023, Likee boasts some of the highest numbers ... Read more
Frequently Asked Questions
HD Stock image enhancer and enlarger support all common types of images including JPEG, JPG, and PNG. You can enhance all types of images like your selfie photo or any object image.

Our AI-based image and photo enhancer can increase upt 500%. Like if your image size is (1000px Width + 1000px Height) then you can make it (5000px Width + 5000px Height).

No, we don't save your images on our server so you can use our Image Enhancer without any hesitation.

Yes, you can use enhanced images and photos in your personal or commercial project without any contribution.

You can enhance or enlarge unlimited number of images without any issue. We don't have a limit on usage. This tool is free of cost and also open source.

Yes, you can enlarge your product images without any hesitation. This tool is free for personal and for commercial use.

Surely, we support all major browsers like Chrome, Firefox, Microsoft Edge, Safari, Opera
Trusted partners of HD Stock Image enhancer